Atul Churamani - Media Professional
Atul Churamani - Media Professional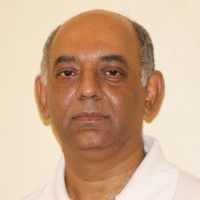 Atul Churamani - Media Professional
Atul Churamani - Media Professional
22 Jun 2011
I have known Subhash from Disney UTV and he did a great job.
Subhash has some great contacts in the entertainment industry. Not only is he a person with great ideas but he has passion and drives it efficiently.
He is one of those rare breed of professionals who display all-round skills, which includes content and business. With an in-depth knowledge of the online space, Subhash possesses all the requisite traits to make it big in the consulting business.
While I wish him the very best and am confident that his entrepreneurial venture would be a success, I would, at the same time like to caution him on the competition ahead.