Sanjay Gupta - STAR TV India
Sanjay Gupta - STAR TV India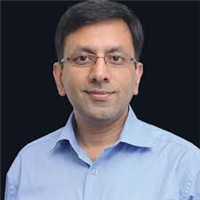 Sanjay Gupta - STAR TV India
Sanjay Gupta - STAR TV India
22 Jun 2011
It's been 2 years, since I have known Subhash R Ghosh.
Subhash has the uncanny skill to 'unlock value' in any venture which is essential while running one's own business. Fuelled by the ever changing dynamics in marketing brought about by technology, Subhash has always been very keen to explore the Digital space and has had the knack of clinching the best deals in this sector.

It is a little early to comment on his business but from my past association with him I can say that he is in the right space and it would be just a matter of time, when all of this spells success for him.