ALT Balaji has announced a strategic partnership with Lemon Advisors
ALT Balaji has announced a strategic partnership with Lemon Advisors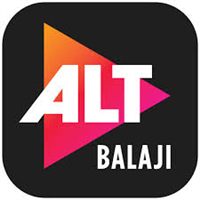 22 Dec 2016
Ekta Kapoor's ALT Balaji, which is gearing up for a launch in early 2017 with a promise to set a new benchmark in digital entertainment, has announced a strategic partnership with Lemon Advisors, a Singapore based leading technology consulting firm, to assist and strengthen business development activities in key global markets with significant Indian diaspora and demand for Indian content.

With this partnership, Lemon Advisors will help ALT Balaji forge alliances with distribution partners like Telecom Operators, Internet Service Providers and OEMs, hence building a robust international distribution ecosystem for ALT Balaji. They will also assist in exploring brand alliance opportunities with major international brands along with planning and executing marketing and on ground activities. In addition to this, Lemon Advisors will also be a representative entity for ALT Balaji at various trade shows and exhibitions.
Commenting on the association, Sameer Nair, Group CEO of Balaji Telefilms, said, "We are delighted to have Lemon Advisors Pte Ltd on board. Their impressive network spanning across 30 countries worldwide will certainly help us in reaching out to the global audience. Technology will play a huge role in shaping the growth trajectory of digital entertainment industry in India and globally, and as we make our foray into the domain with disruptive content, we are proud to have an established technology and business development partner."
"Balaji is a name that every Indian content consumer worldwide is extremely familiar with. It's a privilege for us to partner with Balaji as they embark on their digital journey in the form of ALT Balaji. We are happy that we will have a chance to contribute to the overall success of their endeavour," said Subhash R Ghosh, Founder and Chairman of Lemon Advisors.
Launching in early 2017, ALT Balaji marks Ekta Kapoor's foray into the digital domain with her app, which will showcase exclusive, original, and never-seen before content.
To Know More - https://www.indiantelevision.com/television/production-house/film-production/ekta-ties-up-with-lemon-advisors-for-alt-balaji-global-launch-161220
To Know More - https://bestmediainfo.com/2016/12/alt-balaji-partners-with-lemon-advisors-for-digital-expansion/